First Peoples
The NIISQ Agency acknowledges the Traditional Owners on the lands on which we live and work and recognises their connection to land, sea and community.
We acknowledge Elders past, present and emerging for they are the holders of culture, knowledge, wisdom and leadership that is passed from generation to generation.
Anchored by our Reconciliation Action Plan, we can provide culturally safe resources, education and support to First Peoples participants, recognising that there is no one-size-fits-all approach.
Please continue reading to learn more about resources available.
Walking Together
Walking Together illustrates how NIISQ will support First Peoples who sustain serious personal injuries in a motor vehicle accident.
The artwork shows the person with disability at the centre of the image and talks about how these things are just part of our destiny.
The piece is about healing and shows the participant's journey, including how the Queensland Government will support them throughout their life – helping them become strong again and heal their spirit as well as their body.
The different colours used as a backdrop depicts Queensland's rich and varied First Peoples communities including the hinterland, desert, urban, coastal and Torres Strait regions, and their many language groups.
---
About the artist
Uncle Paul Constable Calcott is an Australian Aboriginal artist living on the Sunshine Coast.
He has been working within the disability sector for thirty years and is committed to ensuring First Peoples living with disability have access to services and supports that help keep them strong.
Uncle Paul loves to paint and has pieces in private collections and government agencies both nationally and overseas.
---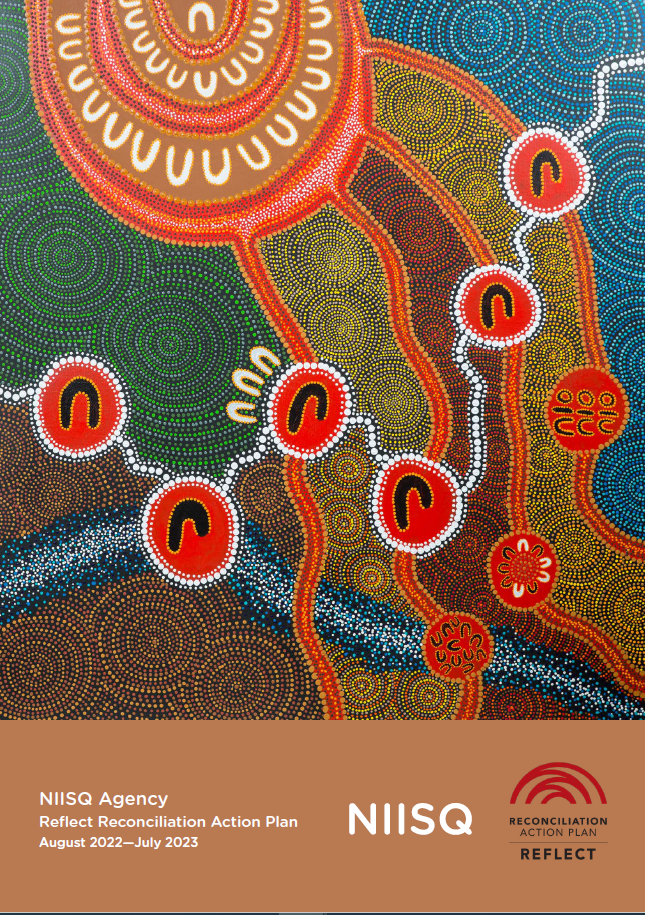 Reconciliation Action Plan
In September 2022, the NIISQ Agency launched its inaugural Reconciliation Action Plan (RAP).
This plan is a culmination of work, under the careful guidance of Reconciliation Australia, to demonstrate our commitment to inclusivity and cultural safety through actions as well as words.
The RAP is an important tool that will demonstrate our vision to:
walk alongside First Peoples and communities to build strong and respectful relationships
foster an organisation that acknowledges and appreciates First Peoples ways of knowing and doing
ensure First Peoples receive culturally safe services and equitable access to NIISQ and feel valued and respected
offer First Peoples businesses and research partners equal opportunities within the NIISQ Agency
---
Getting Strong Again
Getting Strong Again is a culturally safe resource developed for First Peoples participants. The resource was developed in partnership between NIISQ and the First Peoples Disability Network (Australia) (FPDN).
---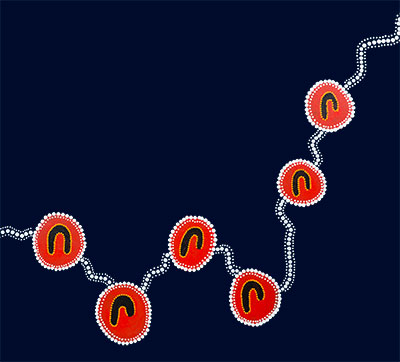 The Healing Journey
The image on our homepage features the Healing Journey motif, an element of the Walking Together artwork. The symbols represent a person having an accident and working towards their healing journey.
Last updated: January 2023