The NIISQ Agency releases its first Reconciliation Action Plan
December 8, 2022
We are excited and proud to advise that the Agency's first ever Reconciliation Action Plan (RAP) has officially been launched.
As an Agency, we are proud to have finalised this plan, which was a culmination of work, under the careful guidance of Reconciliation Australia, to demonstrate our commitment to inclusivity and cultural safety through actions as well as words.
We are committed to ensuring the services we provide are culturally sensitive for First Peoples and their families and we are looking forward to providing additional resources for participants in the future.
The RAP is an important tool that will demonstrate our vision to:
walk alongside First Peoples and communities to build strong and respectful relationships
foster an organisation that acknowledges and appreciates First Peoples ways of knowing and doing
ensure First Peoples receive culturally safe services and equitable access to NIISQ and feel valued and respected
offer First Peoples businesses and research partners equal opportunities within the NIISQ Agency
We recognised the launch of this plan with an afternoon tea celebration where we could discuss its creation and way forward. First Peoples Elder Uncle Paul Calcott joined the occasion to talk about his involvement with the NIISQ Agency. Uncle Paul's bespoke artwork 'Walking Together' was created especially for NIISQ and hangs proudly in our head office in Brisbane. You can learn more about 'Walking Together' here.
We also were treated to a wonderful Acknowledgement of Country by First Peoples musician Waveney Yasso, and enjoyed a sample of delicious foods from the Birrunga Gallery. You can watch our video below to see the launch afternoon.
To read our Reconciliation Action Plan, please click here.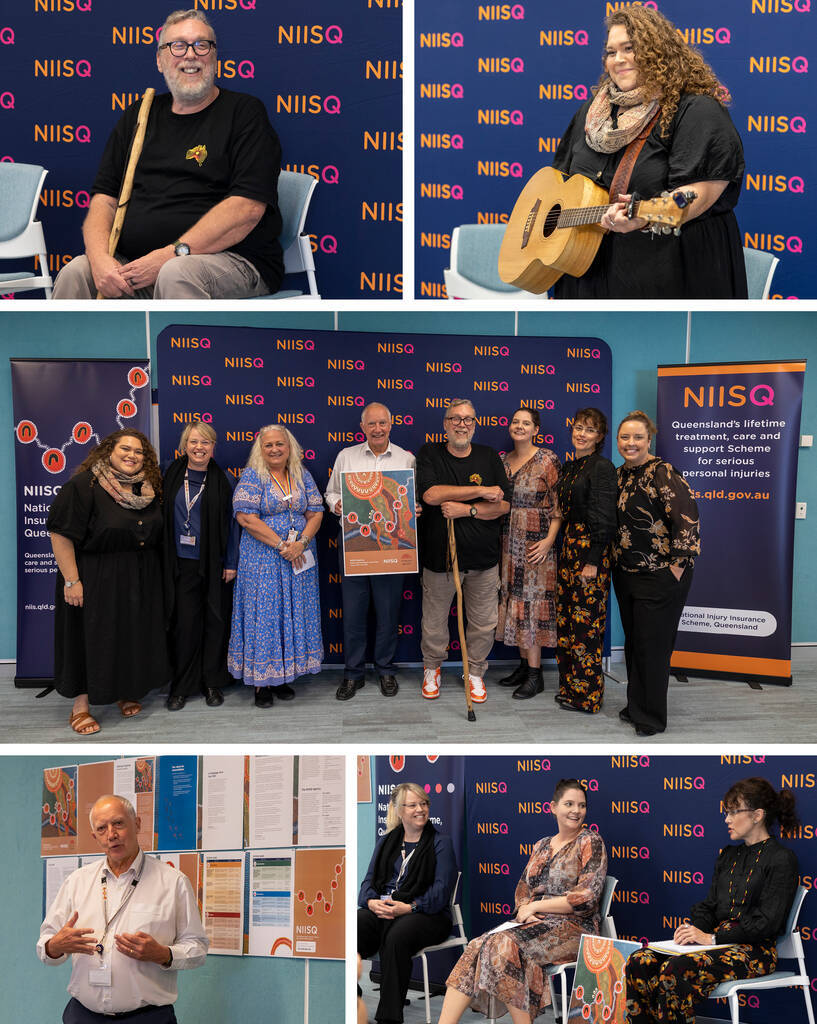 Last updated: December 2022